Google Doodle today celebrates the life of US-based designer Altina Schinasi. She is most famously known for the trendy 'cat-eye' eyeglass frame design. Google celebrates the 116th birthday of the American designer with a doodle depicting Altina inside a cat-eye framed eyeglass.
As per the Google Doodle blog post, Altina was born on August 4 in 1907 in Manhattan, New York to immigrant parents. Her artistic journey took her from the streets of Manhattan to the vibrant art galleries of Paris where she pursued her passion for painting.
Altina Schinasi: Making of a designer 
Altina was born to Jewish parents in America in 1907. After being tutored at home, Altina attended Horace Mann School and left home at age twelve to board at Dana Hall School in Wellesley, Massachusetts.
Shortly after her graduation, Altina's mother took her to Paris. There, Altina studied painting with her cousin, Rene Bensussan. While spending more time with Benussan, she developed a deeper appreciation for art. When she returned to New York, she studied with Samuel Halpert at the Roerich Museum.
From designing windows to creating iconic 'cat-eye' frames
Altina's first job after learning design was with Peter Copeland. She worked with him on a project to design windows for Fifth Avenue stores. It was in this job that she found herself working alongside Salvador Dali.
In her later life, Altina registers many patents for her inventions in the field of design. But her breakthrough came early on when she created and marketed the Harlequin eyeglass frame or the 'cat-eye' frame that defined glamour in the late 1930s.
The idea of these eyeglass frames came when Altina encountered lacklustre frames in an optician's window. She found them underwhelming and set out to create something romantic and whimsical.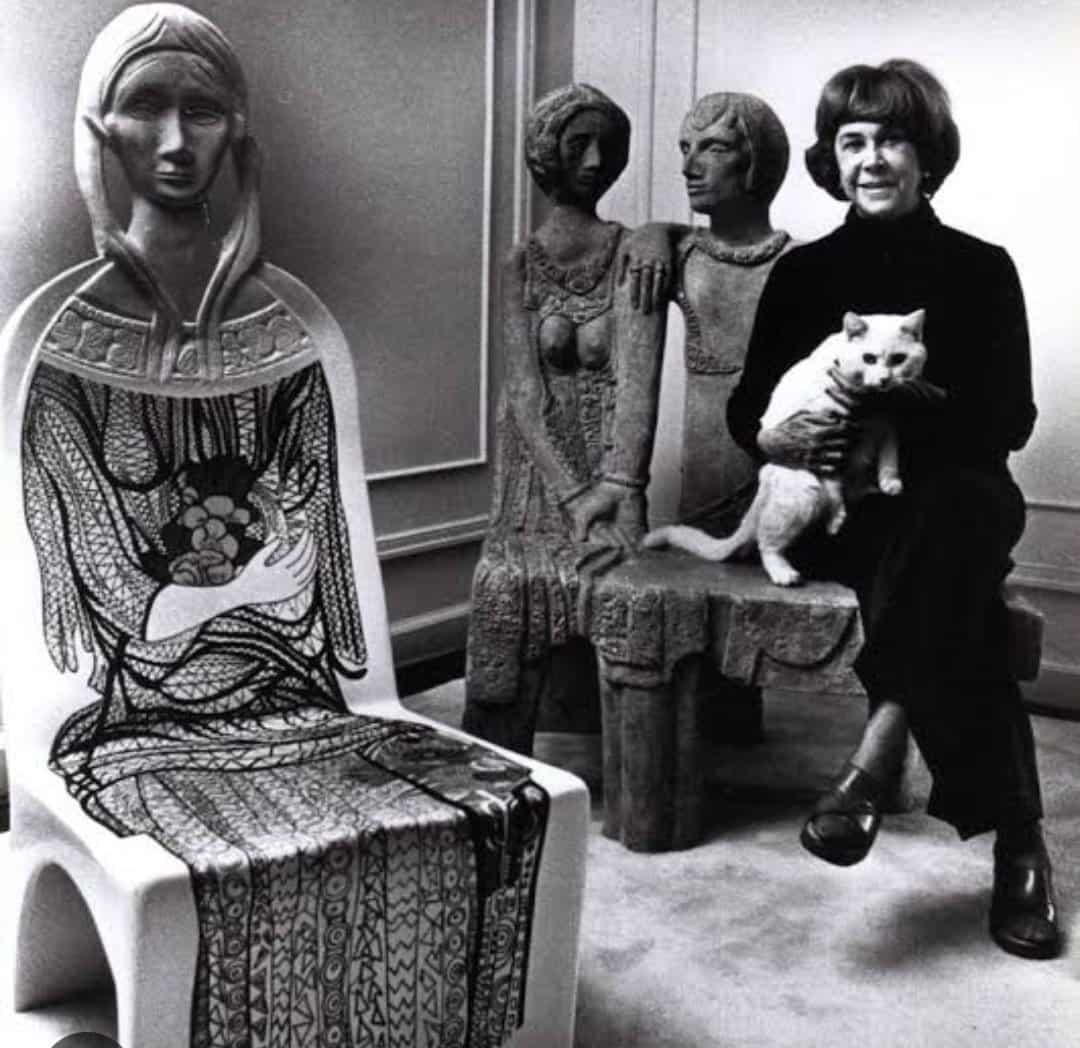 "Surely, there must be some way to design eyeglasses that could be attractive! What looks good on a face? What adds to a face? What could a woman wear on her face that would be romantic?" she wondered.
Altina settled on the Harlequin mask as a starting point and began to cut masks into the frames she envisioned. Once she had set up production and negotiated deals with department stores, she opened an office where she oversaw marketing and distribution.
In 1939, Altina won the Lord  & Taylor Annual American Design Award for her avant-garde transformation of the eyeglass frame into a proper fashion accessory.